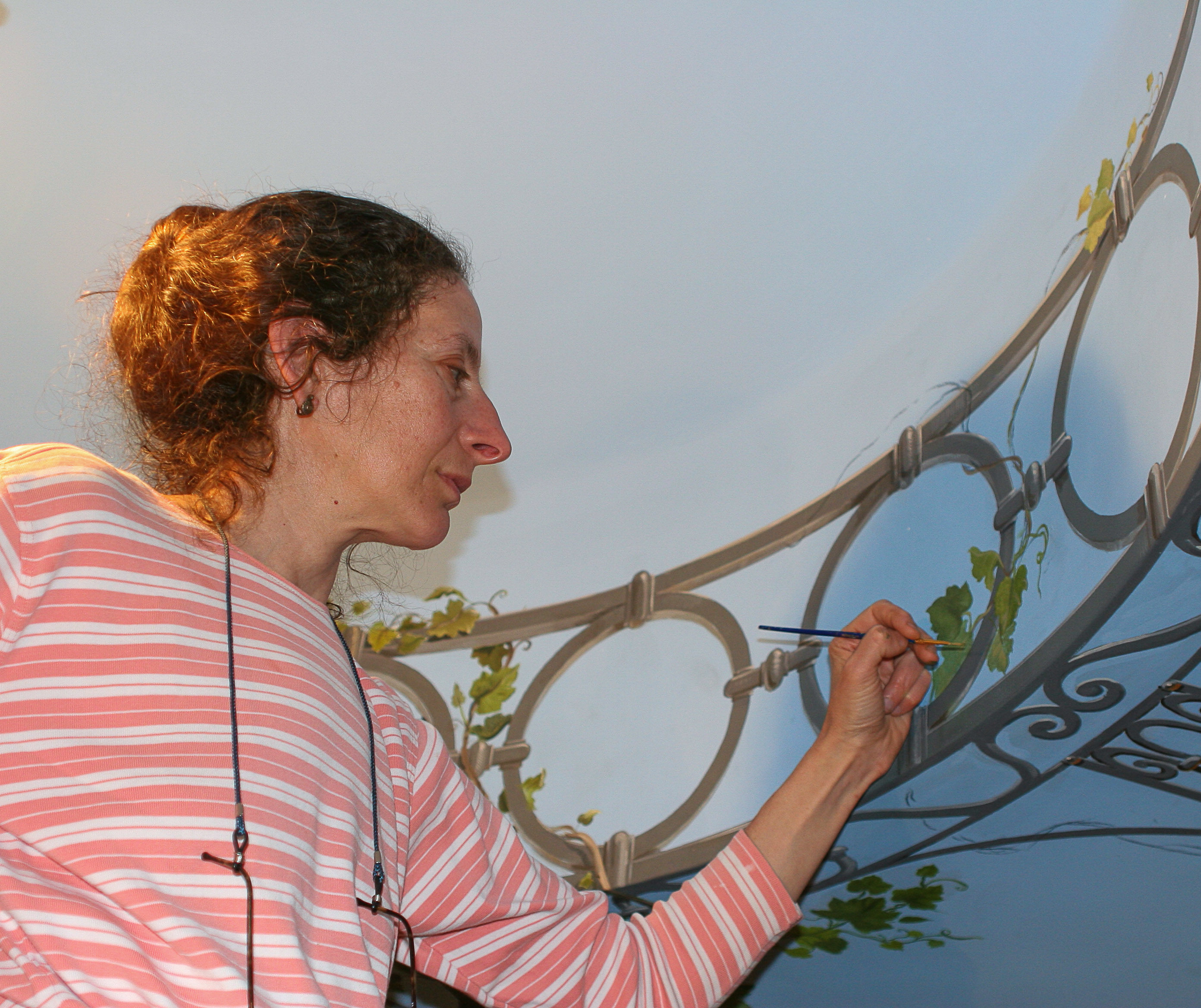 "A versatile artist with astonishing depth, this Athens-based creative defies definition"
Suzanna Cullen Hamilton, Atlanta Homes & Lifestyle
Visiting Artist, American Academy in Rome
Institute of Classical Architecture and Art Shutze Awards for Restoration and Artisanship
Ludwig Vogelstein Foundation Grant in Painting
Foundation for Excellence Grant
I am a painter and muralist based in Athens, Georgia. I work on a wide variety of projects commissioned for public and commercial spaces and for private residences. They are executed on site or in the studio that I built in Athens.
I studied fine arts at the Rhode Island School of Design and the Florence studio of Nerina Simi, then trained in theatrical painting at the Studio and Forum of Stage Design in New York. For many years I painted scenery for theater, film, ballet, opera, and television. For my last eleven years in New York City, I was a scenic artist for the Metropolitan Opera, where I was involved in the creation of all new repertory and the restoration of existing productions.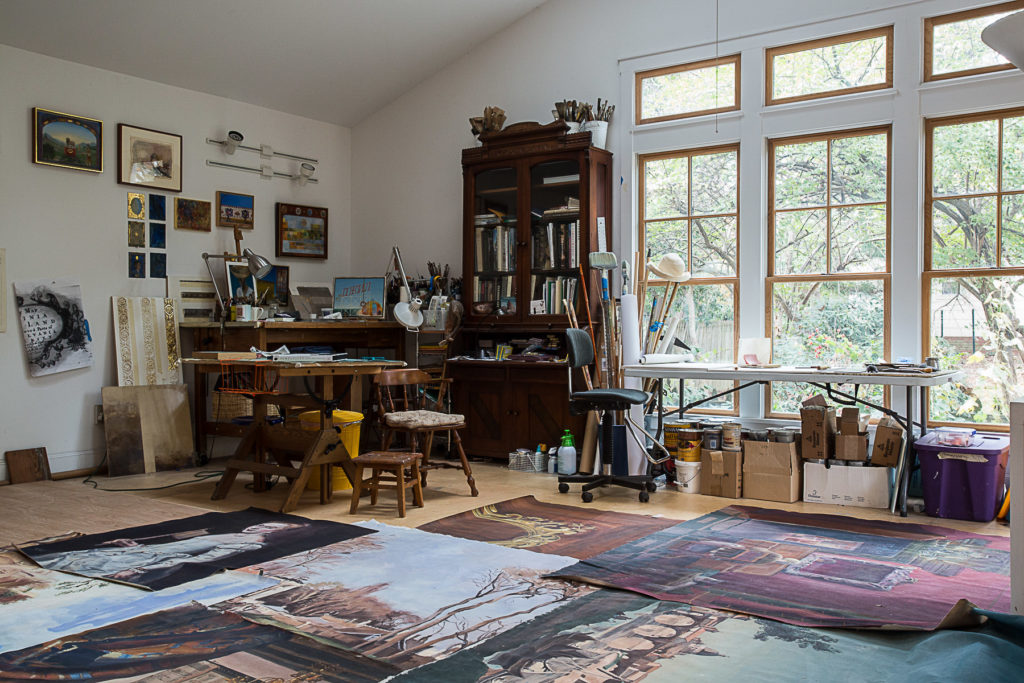 I have always maintained a private studio where I execute my own small paintings in egg tempera and oil, and these have been exhibited and collected widely. My three years of study in Florence, Siena, and Rome reinforced the influence of Italian art on my work. I have developed the techniques and materials I use from that exposure. Fragments of Roman architecture and gardens emerge in my paintings, and I strive to reconstruct the atmosphere that I first experienced there as a student.